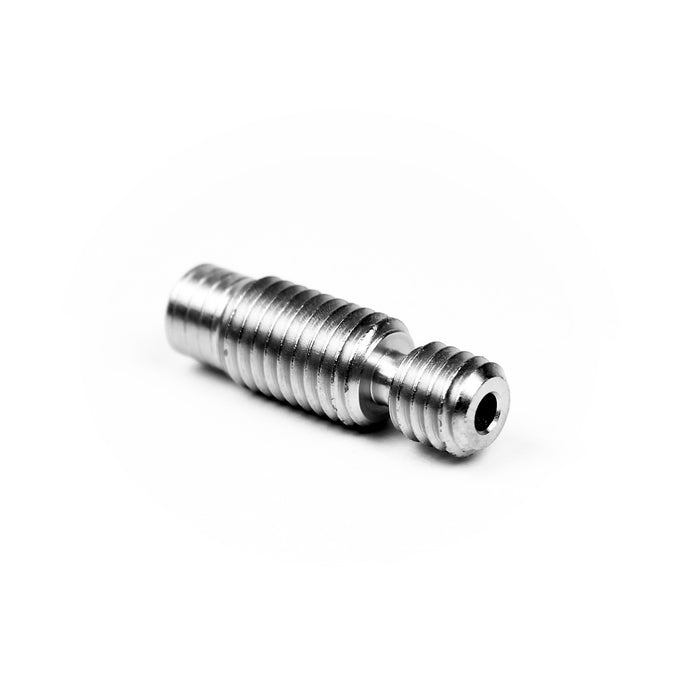 Plated Wear Resistant HeatBreak - 1.75mm
Original price
$ 16.00
-
Original price
$ 16.00
This heat break is a direct replacement for use in E3D v6 1.75mm hot ends.
This tube made from stainless steel and plated with TwinClad XT coating. TwinClad XT is a very low friction Electroless Nickel composite coating, often used in injection molding because of it release properties. This high lubricity plating will prevent clogging in the critical zone of hotend, where filament liquidizes. It is also very hard and corrosion resistant. Great for high abrasion filaments like Carbon Fiber, Metal filled, Aluminates, etc.
Made in USA by Micro Swiss
Fits
E3D v6 1.75mm Direct and Bowden HotEnds
Dimension
Thread size on heater block side : M6x1
Therad size on heatsink side: M7x1
Stepped inside bore to improve PLA printing.